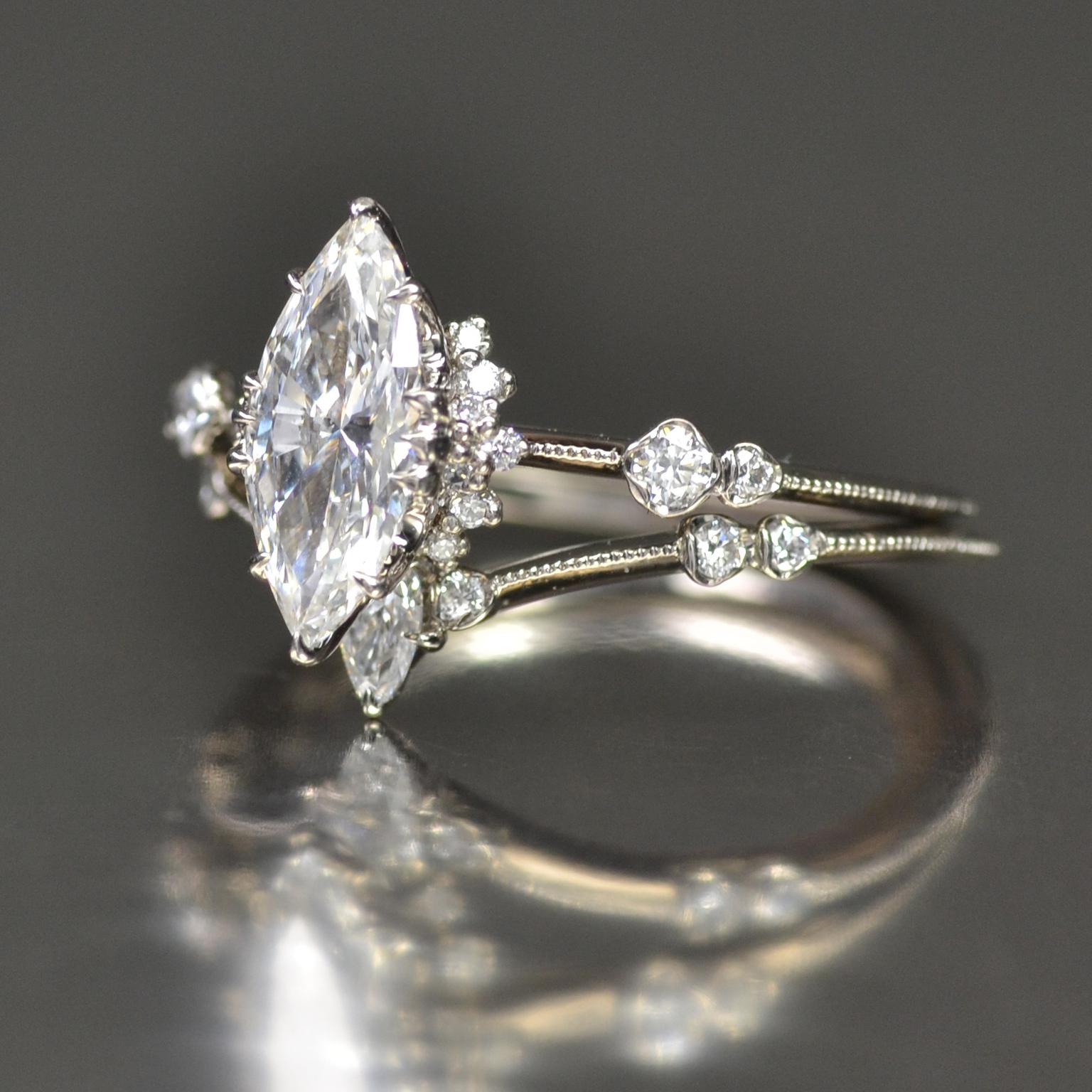 Although we know that there is no defining standard for the cut, some things still matter. As an example, symmetry is a big deal when looking at marquise diamonds. The ideal ratio of length:width of any marquise cut is 2:1. Of course, antique diamonds may not be to quite the perfect ratio. Because of this, those which do have the perfect ratio, or close to it, can be expensive. This is especially true if the 4 Cs of the stone are significant.
For this reason, ask your jeweler to tell you the ratio, as well as everything else you want to know. Some stones will be some way from perfect. It may not be quite so obvious when viewed in isolation, but put a perfect ratio stone alongside a non-perfect, and the difference is dramatic.
Elegance is a key part of wearing a diamond. Marquise cuts have an elegance rarely matched by other types. Good marquise cut diamonds are truly something special. More importantly, good, antique marquise cut diamonds are absolute treasures.
We can't recommend the beauty of the marquise cut enough. Whether as a solitaire or with other supporting diamonds, it is simply one of the best.